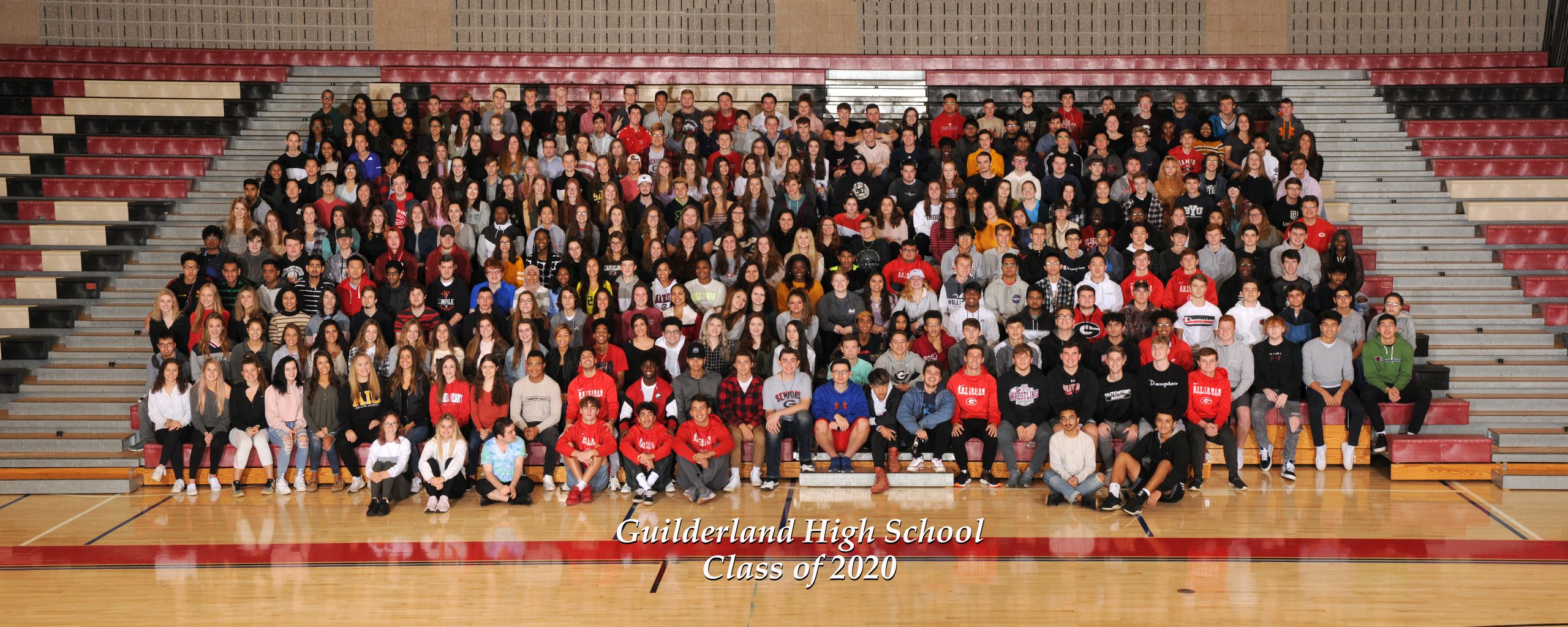 Lots of preparation went into the events celebrating the Guilderland High School Class of 2020. A team of parents, student government representatives, faculty and staff have been hard at work making sure this milestone for the 369 graduating students is a memorable one.
Below are details for the upcoming Graduation Stage Walk event.
Congrats Guilderland 2020 Seniors!
Thank you to those who were able to attend the June 20 graduation ceremony at the Jericho Drive-In.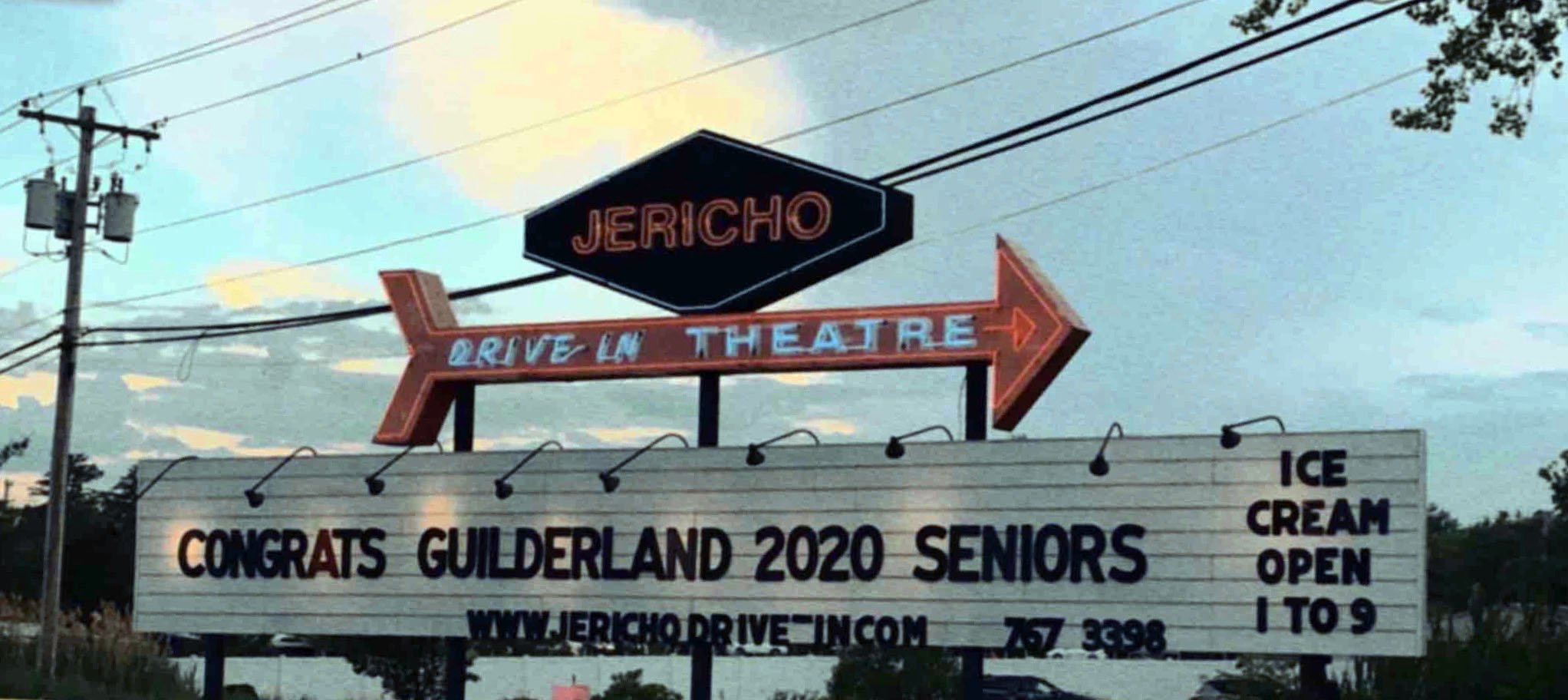 Graduation Walk at GHS, Saturday, June 27
Graduates are invited (following the schedule below) to a drive-through graduation walk at the high school to walk the stage, receive their diploma, and have a professional picture taken.
Families are allowed to observe but are required to maintain their distance during the event. 
What you need to know:
Groups are limited to fifty-three (53) students so that we comply with the maximum of 150 people requirement when families are included.
Graduates and families should arrive no later than at the beginning of their assigned start time listed below. For example, if your last name begins with B, you should arrive at the high school at 9:00 a.m.
Because of limited seating and parking, we will not be able to switch assigned times.
| | |
| --- | --- |
| Time | Last name beginning with |
| 9:00-9:45 | A – Cassella |
| 9:45-10:30 | Chen – Durant |
| 10:30-11:15 | Durfee – Howard |
| 11:15-12:00 | Hoy – Lindemann |
| 12:00-12:45 | Linendoll – Pauley |
| 12:45- 1:30 | Pearce – Solomon |
| 1:30-2:15 | Spanbauer – Z |
Parents will park their cars in the marked area and proceed to the designated parent viewing area. Masks are required for anyone exiting their vehicle, and social distancing guidelines need to be followed.
Students will leave their vehicles and seat themselves in chairs in front of the stage area, which will be under a tent in case of poor weather conditions.
Students should wear their caps and gowns and will also be required to wear a mask while seated and in line.
Chairs will be wiped down after each ceremony.
By row, students will be asked to line up by the stage area. Six feet between each graduate is required.
Students will each retrieve a graduation name card that they will hand to the announcer. Their name will be announced and they will cross the stage. Masks can be removed when the student is onstage. Students will pick up their diploma cover, pose for photographs, and then exit the stage. A professional photographer will be taking photos. When the student exits the stage, they will receive their diploma and any awards they received at graduation.
Students will return to their seats and wait until all students have walked the stage. When the group is complete, students will return to their vehicles and will depart the campus.
Please understand and consider that there is a group of students and families scheduled immediately after each time slot, therefore, socializing after the event is prohibited. You will also note that there is no rain date, so please plan for the weather and bring umbrellas in case of poor weather. Thank you!