Voters will select three board members to fill three 3-year terms. These positions are unpaid. Candidates are listed below in the order they will appear on the election ballot.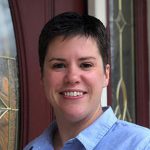 KELLY PERSON
is seeking her first term on the board. Person is an Inspector General, Director of Complaint Resolution at the New York Air National Guard's 109th Airlift Wing in Schenectady. She is also employed by the Division of Military and Naval Affairs as the Administration Officer for NYS Active Duty Forces. Person earned a bachelor's degree in sociology and a master's degree in military operational art and science. She and her wife, Melinda have been Guilderland residents for nearly seven years, and have three children – Andrew and Thomas, kindergartners at Guilderland Elementary School, and three-year-old Jude. Person is also a member of the 2018-19 Leadership Tech Valley Class.
BARBARA FRATERRIGO
is seeking her ninth term on the board. She held the position of board president from 2013-15. Fraterrigo earned two bachelor's degrees in biology and chemistry, and a minor in secondary education. Fraterrigo and her husband Philip have been Guilderland residents for 43 years, and raised five children, all of whom graduated from the GCSD. Prior to becoming a mother, Fraterrigo was a science teacher, and since 1988 has served the community as a trustee of the Guilderland Public Library. More recently, she has been involved in managing her husband's ophthalmology practice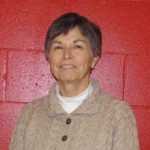 GLORIA TOWLE-HILT
is seeking her fifth term on the board. A past board vice president, serving from 2011-13, she earned both a bachelor's and master's degree in social studies education. Towle-Hilt is a former Farnsworth Middle School social studies teacher, where she taught from 1971-2007, as well as two years abroad in Zambia, Central Africa from 1976-78. A resident of Guilderland for 25 years, she and her late husband Robert Hilt raised two children, both graduates  of the GCSD. Towle-Hilt is a chair of Christian Service Activities at St. Madeleine Sophie Parish, a director for the soup kitchen at St. John's Center in Albany, and a minister for Mercy Care Nursing home in Guilderland.