Update: May 7, 2020
After much consideration, the March Guilderland Players' production of Chicago is canceled.  Many options were considered, but ultimately there is no safe way to coordinate the production.
Thank you all for your patience and understanding.
Ticket Returns
If you hold tickets, you have two choices for a ticket return:
Credit for next year's show.
Return your tickets to GHS with your name and phone number or e-mail address, and you will be placed on a list for the same number of seats, in the same section, for a performance on a corresponding night next year (Thursday, Friday, Saturday, or Sunday). When tickets go on sale for that production in February, you will be contacted to confirm if those seats are still convenient, or if you need to change your ticket order.
Ticket refund.
Return your tickets to GHS with your name and address, and you will receive a full refund in the form of a check, mailed to the address you provide.
Please send your tickets to:
Guilderland High School
Attn: Mrs. Gross, East Office
8 School Road
Guilderland Center, NY 12085
Please keep in mind that the school building is closed and not staffed in full capacity, and processing refunds will take a little bit longer.
If you have any questions, please contact Mr. Maycock:
MaycockA@guilderlandschools.net
---
Chicago
Original dates: March 12, 13 & 14 at 7 p.m., March 15 at 2 p.m.
Ticket sections/prices:
Center is $10.00
Immediately off-center is $10.00
Wings are $5.00
To order tickets:
Please call the Guilderland High School Box Office at 518-861-8591, ext 6202 and leave a message. 
In your message, speak slowly and include your name, the show date, ticket section choice and number of tickets with your request. Please also be sure to leave a phone number so your order can be confirmed.
The Box Office will be open from 2:00-5:00 Tuesday and Thursday afternoons starting on Tuesday, February 25 for payment and pick-up of ticket orders.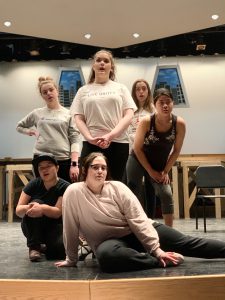 Photo credit: Shannon Deyoe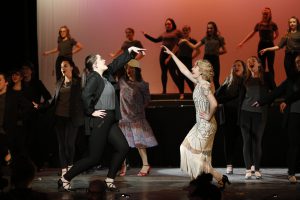 Photo credit: Anthony Salamone.