Our scheduled performances for Chicago have been postponed due to the COVID 19 situation.  As information becomes available, we will update you on the possible rescheduling of performances.
The Guilderland Players present
Chicago
Original dates: March 12, 13 & 14 at 7 p.m., March 15 at 2 p.m.
Rescheduled dates: TBD
Ticket sections/prices are:
Center is $10.00
Immediately off-center is $10.00
Wings are $5.00
To order tickets for Chicago:
Please call the Guilderland High School Box Office at 518-861-8591, ext 6202 and leave a message. 
In your message, speak slowly and include your name, the show date, ticket section choice and number of tickets with your request. Please also be sure to leave a phone number so your order can be confirmed.
The Box Office will be open from 2:00-5:00 Tuesday and Thursday afternoons starting on Tuesday, February 25 for payment and pick-up of ticket orders.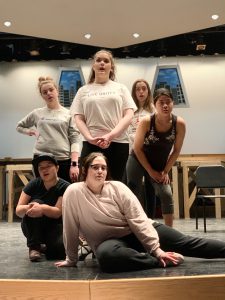 Photo credit: Shannon Deyoe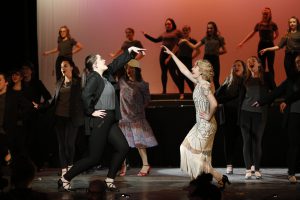 Photo credit: Anthony Salamone.