Congratulations to Leah Miller (Varsity Field Hockey) and Tara Iyer (Varsity Girls Cross Country) for earning DOW (Dutchmen of the Week) honors for the week of September 11.
Leah Miller (Varsity Field Hockey)
Leah set a school record for single saves in a game with 21 against Burnt Hills on 9/13. She then helped lead the Lady Dutch to a 4 to 1 victory over Bethlehem, last years Section 2 Class A Champions on 9/15. Leah has taken over the starting goalkeeper spot for the varsity field hockey team as a Sophomore. Her team is now 5-1 on the season!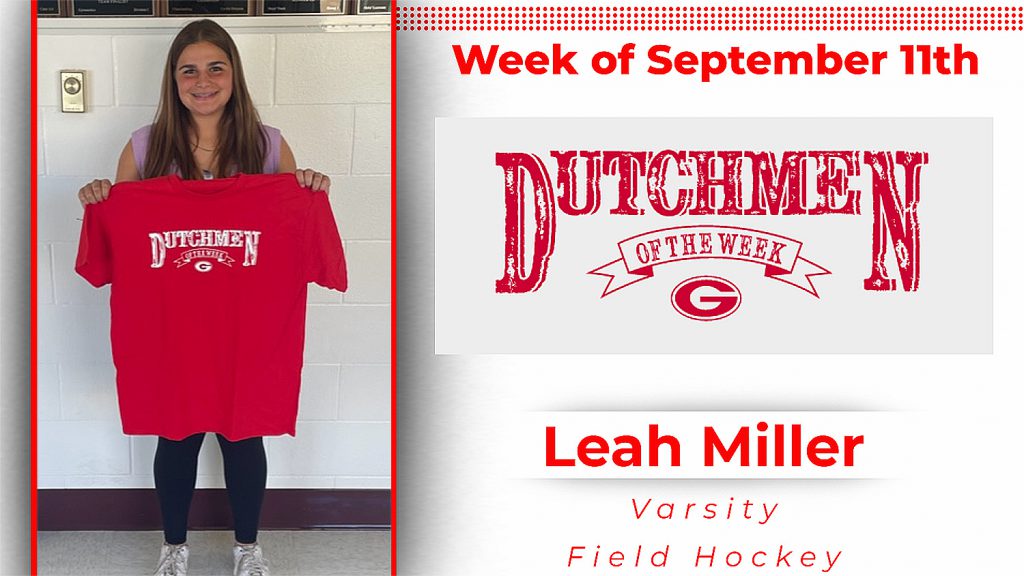 Tara Iyer (Varsity Girls Cross Country)
Tara had an amazing week. At our home meet on 9/12, she set a personal record by 31 seconds. Her time of 19 minutes and 2 seconds puts her 18th All Time in Guilderland history at the Tawasentha course. Tara is only in 8th grade and was the 2nd runner on our team to cross the finish line. She followed up this performance by placing 9th out of 145 varsity runners at the Verona Sherrill Invitational on September 16th! Her performance helped her team to a 1st place finish at this very competitive meet!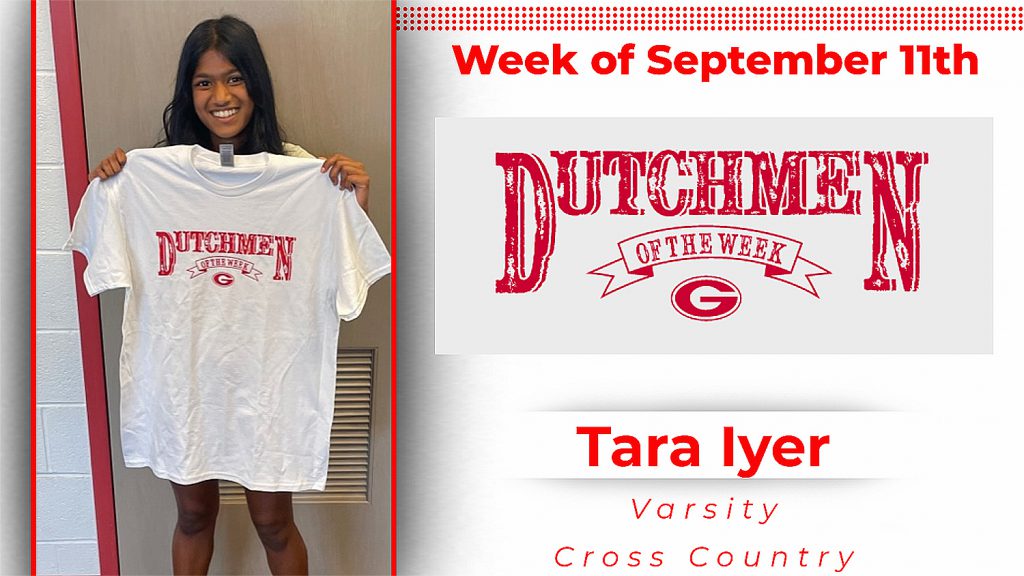 Each week, we will highlight two student athletes (Modified, Mod 9, Frosh, JV or varsity level) for athletic accomplishments based on the following criteria.
The athlete should have made a significant impact on a contest within the nomination time frame, which is the week prior to selection; or…
The athlete must have shown excellent leadership, sportsmanship, noticeable improvement/effort, community service and/or other notable trait(s).