Congratulations to following Guilderland High School art students who had work selected for the 20th annual High School Regional Art Exhibition:
Barbara Barros – Grade 11
Kiya Brown – Grade 12
Devin Di Bianco – Grade 11
Sareena Gurung – Grade 9
Charlotte King – Grade 11
David Loparco – Grade 12
Taylor Thompson – Grade 11
Shea Thomson – Grade 12
Tracy Wei – Grade 11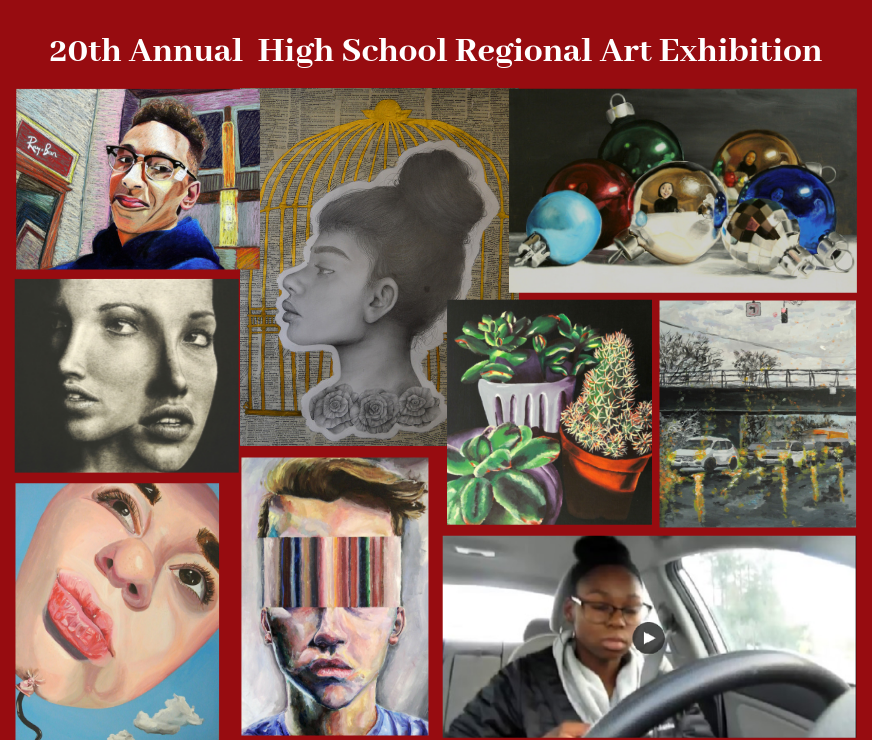 The 2019 juried exhibit shares art from high school students throughout the Capital Region and features both two-dimensional and three-dimensional artwork.
A panel of local artists and art educators, including Tony Ladicicco, Director of the Albany Center Gallery; Peg Foley, artist/teacher; and painter Takeyce Walter, reviewed and selected the work for the exhibition.  Additional awards will be determined by the judges and announced at the opening reception.
The exhibit will be on display at Albany Center Gallery, 488 Broadway in Albany from April 4 to May 3.
Due to the size limitations of the gallery, there will be two openings. The Albany Center Gallery will open the exhibit for the public as part of Albany's First Friday on April 5, 2019, and reception specifically for the artists, along with their family and friends on Thursday, April 4, 2019, from 5 to 8 p.m. There will be a presentation with awards at 6:30 p.m. We hope you will be able to join us for the student reception.