The Guilderland Central School District uses SchoolMessenger as a way to contact our parents, students and staff members for emergency notifications, such as school closings/delays and emergency situations in schools.
SchoolMessenger Frequently Asked Questions (FAQ's)
What is SchoolMessenger (SM)?
SchoolMessenger is a mass communication tool that Guilderland uses to send phone calls, email and text messages regarding school hour and non-school hour emergencies.
Is SchoolMessenger the same as School News Notifier (SNN)?
No, but they do similar things.  SchoolMessenger is a much more reliable platform for sending out timely notifications.
What is the difference between a school hour and non-school hour emergency?
School hour emergency notifications include instances like unexpected early dismissals due to inclement weather, water main breaks, or power outages issued during the school day.  They may also need to be used for security-related communications. Non-school hour emergency notifications would include delays or closings due to weather or other unforeseen complications that may impact the start of a school day.
I don't want you to call my house at 6 a.m. for delays or closings!  Can I please just get a text or an email?
Sure.  Please follow the SchoolMessenger "How to Guide" (below) to register for an account and modify your communications preferences.
I didn't get an opt-in request on my cell phone to get text messages.  What do I do?
Contact information from parents is pulled from eSchoolData.  Please log into eSchoolData to verify that your cell phone is listed correctly.  If you don't have an eSchoolData parent portal account please contact the district office to create one:  (518) 456-6200. If the information is listed correctly you can send a text to 67587 with the word YES or Y, and you will be automatically opted in.
We just moved to the school district.  How do we sign up?
Your contact information will be automatically uploaded to SchoolMessenger and an opt-in text message will be sent on the following business day after 10 a.m.
---
SchoolMessenger How-To
Below, please find information on how to sign-up for SchoolMessenger and update your preferences:
Visit the SchoolMessenger login page to sign up and update your preferences.
From the login screen you will see the "Sign up" on the bottom right corner.  Choose "Sign up" to begin the process of creating your SchoolMessenger account.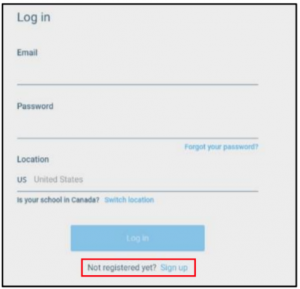 Your email is your username.  For parents, this is the email you have on file with the district.  For staff, the email address is what was used to sign up for SchoolMessenger.  Create a unique password and select sign up.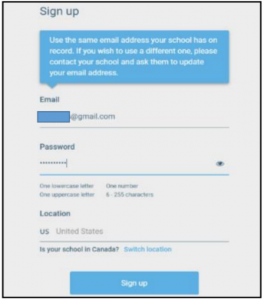 You will receive the following message on your screen: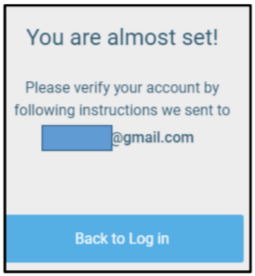 Navigate to your email.  SchoolMessenger will have sent you a link to continue with the sign-up process.  Follow that link to complete your account registration.
After following the link in your email, you will be prompted to log into SchoolMessenger with the credentials you just set up.  Choose "Yes, it is ok to call me at this number."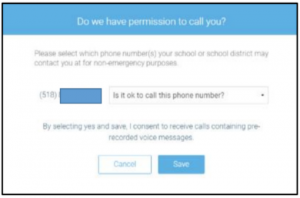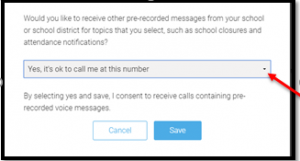 After saving your consent you can manage your SchoolMessenger by selecting "Preferences" from the menu in the top left corner of your screen: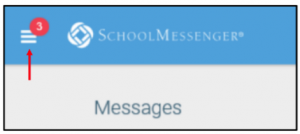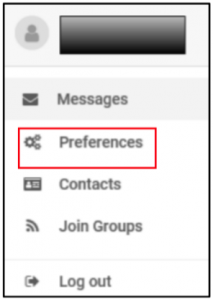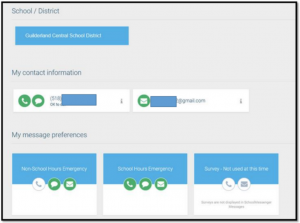 When choosing your preferences it is important to know that Non-School Hours Emergency would be notifications that may impact the start or the cancellation of the school day. This would include but is not limited to, weather-related delays and closings, and/or building-specific incidents that would require a delay to the start of the day.
A School Hour Emergency would be an alert about something that has occurred during the school day that requires us to contact you immediately.  We encourage you not to disable any contact type for type of broadcast.
At this time, the survey is not activated and will not require any action from you.
You will notice, all notifications are active; the radio button is green for phone call, text message and email.  To remove yourself from a method of notification, uncheck the radio button. You can log into your account at anytime and update your preferences. Be sure to choose the save button when you have completed your choices.