Congratulations to Xavier Nieves (Freshman Football) and Kaitlyn Salisbury (Varsity Swimming & Diving) for earning DOW (Dutchmen of the Week) honors for the week of September 4.
Xavier Nieves (Freshman Football)
Last week against Colonie, Xavier rushed for over 200 yards and scored 3 rushing touchdowns in a Guilderland victory. He added 5 receptions for 50 yards and also intercepted a pass on defense. Way to go, Xavier!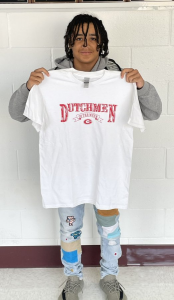 Kaitlyn Salisbury (Varsity Swimming & Diving)
In Kaitlyn's first ever varsity swim meet, she qualified for sectionals in two individual events.  Those events were the 100 Back and the 100 Fly, scoring 7 points for her team.  Additionally, she was a member of the 400 Freestyle Relay which finished 2nd as well as the 200 Medley Relay which also finished 2nd.  Congrats, Kaitlyn!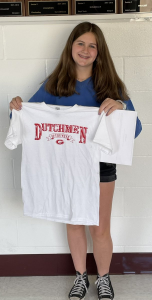 Each week, we will highlight two student athletes (Modified, Mod 9, Frosh, JV or varsity level) for athletic accomplishments based on the following criteria.
The athlete should have made a significant impact on a contest within the nomination time frame, which is the week prior to selection; or…
The athlete must have shown excellent leadership, sportsmanship, noticeable improvement/effort, community service and/or other notable trait(s).