The athletic program in district is founded on the principle that the playing field is indeed an extension of the classroom and the athletic experience contributes to the growth of mind and body.
The cornerstones of the Dutchmen tradition were laid generations ago by some of the community's most respected student athletes, many of whom continue to be involved in the athletic program as supportive parents and sports boosters.
While the names change from year to year, the principles they embodied remain the same–dedication and desire, cooperation and compassion, and the importance of working collectively toward a common goal. These are just some of the ideas that echo across the Guilderland playing fields and gymnasiums.
---
Athletic Code of Conduct
Visit our Athletic Code of Conduct page for information about our sports policies, eligibility and placement process.
---
Sports Sign-up Requirements
Students interested in playing school sports are required to sign-up in the school health office. Students will be given a sport packet to be completed and returned (in person, by mail, or by fax (High School) 518-861-5151 or (Middle School) 518-456-3747) before being cleared by the nursing staff prior to participating in tryouts for a particular sport. Additional sports packets will be available in the health office.
The sports sign-up packet includes three forms:
The school and sport physical form
The athletic form
The health history form
All three forms must be handed in before your son/daughter's try-out/practice starts. Students who do not follow this process and have not been approved by the health office will be considered ineligible for sports until they are cleared by nursing staff or our athletic trainer.
Information about Sports Physicals can be found in our Athletic Code of Conduct.
---
Dutchmen Sideline Store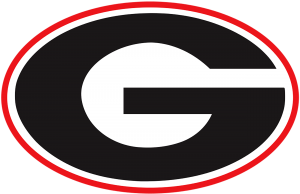 Click the "G" to visit the Dutchmen Sideline Store to view and purchase Guilderland apparel.
---
Teams and Booster Clubs websites
Access the websites of Guilderland teams and booster clubs here.