The GCSD athletic program is founded on the principle that the playing field is an extension of the classroom and the athletic experience contributes to the growth of mind and body.
The cornerstones of the Dutchmen tradition were laid generations ago by some of the community's most respected student athletes, many of whom continue to be involved in the athletic program as supportive parents and sports boosters. While the names change from year to year, the principles they embodied remain the same–dedication and desire, cooperation and compassion, and the importance of working collectively toward a common goal. These are just some of the ideas that echo across the Guilderland playing fields and gymnasiums.
Contact Information
Athletic Director
David Austin
austind@guilderlandschools.net
518-861-8591 ext. 4000
Administrative Assistant
Lisa Slusarz
slusarzl@guilderlandschools.net
Social Media
Follow Guilderland Athletics on Twitter
Jump To
---
Schedules for GCSD  Athletic Teams
View information and up-to-date schedules for Guilderland's athletic teams at: https://www.schedulegalaxy.com/schools/486
---
Important Athletics Updates and Dates
Athletics Updates
Update: Sept. 17, 2020
Guilderland Central School District will allow low and moderate risk fall sports to practice and play games, beginning September 21, 2020, for students in grades 7-12. These sports include:
Boys and girls cross country
Field hockey
Golf
Boys and girls soccer
Girls Swimming and diving
Girls tennis
coaches, athletes and parents will need to follow strict guidelines for the health and safety of everyone involved. Some of what we will be doing differently includes:
Practice and game schedules will look different.
Athletes and spectators will be required to complete screenings before each practice and game.
We will physically distance ourselves when we can and when we can't, we will wear masks including during competition.
Spectators will be limited to two per athlete.
Read more about the Sept. 17 update from the GCSD Athletics Director
Watch the recording of the Virtual Fall Information Session
Read the 2020-21 GCSD Fall Athletics Q&A
Athletics Dates
Monday, Sept. 21: First day of fall low & moderate risk sports (Varsity, JV, Modified)
Monday, Nov. 2: Winter athletes can begin submitting their Health History forms to their school nurse
Monday, Nov. 30: First day of winter sports (Varsity, JV, Frosh, Mod 9, Modified)
Monday, Feb. 1: Fall 2 athletes can begin submitting their Health History forms to their school nurse
Monday, March 1: First day of fall 2 sports (Football, Boys & Girls Volleyball, Game Day Cheer)
Monday, March 22: Spring athletes can begin submitting their Health History forms to their school nurse
Monday, April 19: First day of spring sports (Varsity, JV, Frosh, Modified)
---
Athletic Code of Conduct
Visit our Athletic Code of Conduct page for information about our sports policies, eligibility and placement process.
---
Awards
A letter is not the right of each individual on a team, rather it is an honor that must be earned by the individual student-athlete. At the beginning of each season, the coach will set forth specific criteria outlining performance as a means of achieving a letter. Learn more about athletics awards.
---
Dutchmen Sideline Store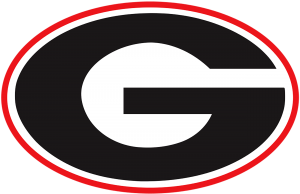 Click the "G" to visit the Dutchmen Sideline Store to view and purchase Guilderland apparel.
---
Sports Sign-up Requirements
Students interested in playing school sports are required to sign-up in the school health office. Students will be given a sports packet to be completed and returned (in person, by mail, or by fax (High School) 518-861-5151 or (Middle School) 518-456-3747) before being cleared by the nursing staff prior to participating in tryouts for a particular sport. Additional sports packets will be available in the health office.
Please Note: The health history form must be completed no earlier than 30 days before the start of the sports season. 
The sports sign-up packet includes three forms:
The school and sport physical form
The athletic form
The health history form. This form must be completed no earlier than 30 days before the start of the sports season
You can find the forms here and download and print.
All three forms must be handed in before your try-out/practice starts. Students who do not follow this process and have not been approved by the health office will be considered ineligible for sports until they are cleared by nursing staff or our athletic trainer.
Information about
Sports Physicals
can be found in our Athletic Code of Conduct.
---
Teams and Booster Clubs websites
Access the websites of Guilderland teams and booster clubs here.