The Guilderland Central School District Board of Education has the power to develop policies, rules and regulations for the operation of our school system. Nine residents serve, without pay, on the district's school board. Individuals are eligible for election to the Board if they are qualified voters of the district (district resident for the last year, U.S. citizen, 18 and older) and can read and write. New York State Education Law does not limit the number of terms of office a member may serve.
Meet the 2021-22 Board Candidates
On May 18, voters in the Guilderland Central School District will elect three board members. Candidates must meet all of the other requirements to run for the Board. Learn more about the Guilderland Central District Board of Education.
Candidates are listed below in the order they will appear on the ballot:
---
Blanca Gonzalez-Parker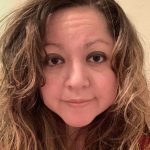 Blanca Gonzalez-Parker is seeking her second term on the Board.  She currently sits on the District Safety and Security Committee, District Policy Committee and is the BOE Representative to the Pine Bush PTA. Blanca works for NYS-CSEA in Partnership for Education and Training as a Program Associate for Safety and Health, where she manages the Safety and Health Program. She also provides administrative support to the Article 15 NYS & CSEA Statewide Safety and Health Committee and serves as a COVID-19 Vaccinator, Contact Tracer and Case Investigator.
Blanca is a Guilderland High School Alumni (Class of 1996) and earned an A.A.S. in Nursing from Maria College in 2002, a B.A. in English from UAlbany in 2004, a Master's of Public Health from UAlbany in 2011, a Graduate Certificate in Disease Surveillance and Emergency Preparedness from UAlbany in 2011,  and a B.S. in Nursing from Utica College in 2016.  She has been a district resident for 38 years and currently resides there with her husband and 3 children.  As needed, she volunteers for district events and classroom activities.
---
Nathan Sabourin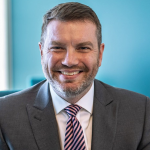 Nathan is seeking his first term on the Board. He currently works at Hinckley, Allen & Snyder, LLP as a Partner in the Construction & Public Contracts Group. He primarily represents large construction contractors and owners in complex commercial construction litigation and contract law matters. Nathan graduated from St. Lawrence University with a B.A. in Speech and Theatre, attended the New Actors Workshop with a focus on Advanced Acting and Improv, and graduated from Albany Law School.
Nathan resides in Guilderland with his spouse and two children who attend Guilderland Elementary School. 
---
Seema Rivera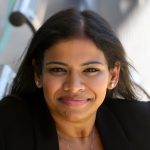 Seema Rivera is seeking her third term on the board and has served as the Board President for the past two years. She currently serves on the PTA Council, Audit Committee, and Equity and Diversity Committee. Seema began her career as a chemistry teacher in NYS public schools and is currently a STEM Education Assistant Professor at Clarkson University (Capital Region Campus) College. She has a bachelor's degree in psychology from SUNY Binghamton, a Master of Science degree in chemistry and adolescent education from the College of Saint Rose, and a doctoral degree in curriculum and instruction from the University of Albany.
Seema grew up in Guilderland and graduated from GHS in 1997. She and her husband, Tony, have two daughters – Lily, who attends Farnsworth Middle School, and Sage attends Guilderland Elementary School.
---
Luciano Alonzi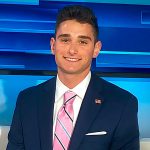 Luciano Alonzi is seeking his second term on the Board. He currently sits on the district's Business Practices Committee and Policy Review Committee. Luciano graduated from Pennsylvania State University in 2020 with a B.S. in Athletic Training and is currently a Certified Athletic Trainer and Certified Strength and Conditioning Specialist. He has lived in the district for 23 years and is a Guilderland High School Alumni (class of 2016), where he was part of the Dutchmen Football team.