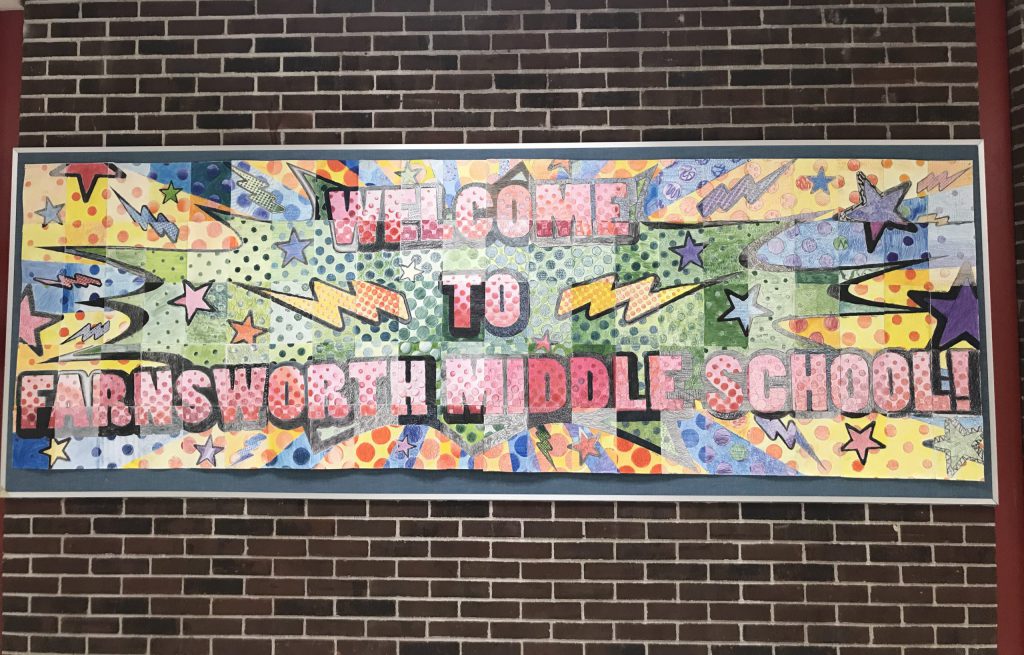 Farnsworth Middle School has been named a 2021 Essential Elements: School-to-Watch for its third consecutive three-year term. This program identifies and recognizes middle-level schools and programs that are academically excellent, developmentally appropriate, socially equitable and organized to ensure continuous improvement. Designated schools serve as examples for successful implementation of the Regents Policy Statement on Middle-Level Education and the NYS State Education Department's Essential Elements of Standards-Focused Middle-Level Schools and Programs.
By the end of the school year, 40 middle schools in New York will have been designated an Essential Elements: Schools-to-Watch. "Receiving this designation is evidence that Farnsworth Middle School provides an excellent, research-based program and experience for our middle-level learners," Said Michael Laster, principal at Farnsworth Middle School, "We are excited about this accomplishment and good news during this unusual 2020-21 school year."
This year's Schools to Watch were announced at the Middle-Level Liaisons conference in March by NYSED Commissioner Rosa.