Twelfth Annual Holiday Toy Drive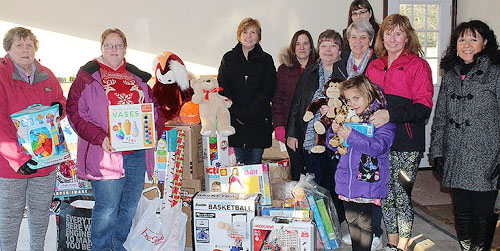 This month-long drive, sponsored by the Guilderland Teaching Assistant Unit of the Guilderland Teacher's Association, collects new, unwrapped toys, games, and books for local children in need during the holidays. The donated gifts are distributed to children from St. Catherine's Center who are awaiting foster care and children from locals families in need. Please see the details below to find information about drop-off locations and more.
Thank you for your help in providing a special holiday season for many children in need this year!
Toy Drive Details
What's needed: New, unwrapped toys, games, and books (for children ages 12 and under), as well as wrapping paper, bows, ribbon, and tape.
Donation drop-off locations: Look for clearly marked drop-off boxes in front of each GCSD school.
Toy drive dates: Donations accepted Nov. 6 – Dec. 4, 2020
Sponsored by: Guilderland Teaching Assistants
Questions: Christine Govin at govinc@guilderlandschools.net