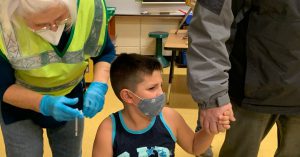 On Monday, Dec. 13, the Guilderland Central School District held a free COVID-19 vaccination clinic in partnership with the Albany County Department of Health. A total of 355 vaccinations were administered, including 58 first doses of the Pfizer-BioNTech pediatric vaccine given to students 5-11 years old. The Pfizer-BioNTech vaccine is a two-dose vaccination.
In addition to 58 pediatric first doses of the vaccine, the following vaccinations were also administered: 
193 pediatric second doses
10 first doses for 12+ years old
14 second doses for 12+ years old
80 boosters for 16+ years old
The vaccine clinic was staffed by volunteers who generously gave of their time and GCSD would like to thank them. "I appreciate the hard work and cooperation of our staff. We would not have been able to do this for our GCSD families without their commitment," said Dr. Marie Wiles, Superintendent of Schools. "These measures help to keep our community healthy and safe."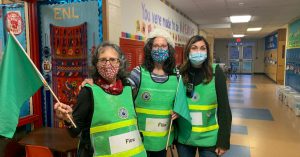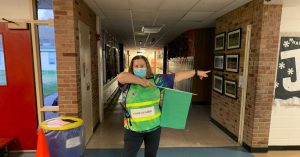 Thank you to all who participated in the Dec. 13 vaccine clinic!