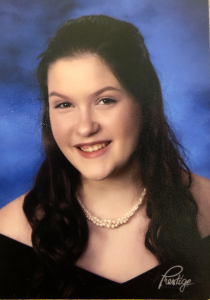 Guilderland High School student Morgan Dempsey has been invited to join more than 719 high school students from the eastern division of the U.S. to participate in the National Association for Music Education 2021 All-Eastern Honor Ensembles as a member of the Mixed Chorus.
Stretching from Maine to the District of Columbia, selection to these prestigious ensembles is a highly competitive endeavor. Students are carefully selected from the eastern states' All-State participants, and inclusion in these ensembles is quite an accomplishment.
This year, students will participate in a virtual experience that will include keynote speakers, masterclasses with professional musicians, and rehearsals with their conductors. Students will individually record their performance from home, led by a virtual performance of their conductor. The recordings will be edited together to produce a virtual ensemble for the concert performance.
Congratulations to Morgan, her family, and music teachers for this acknowledgment of the years of dedication and hard work!