'All Are Welcome' is a powerful phrase over at Lynnwood Elementary School.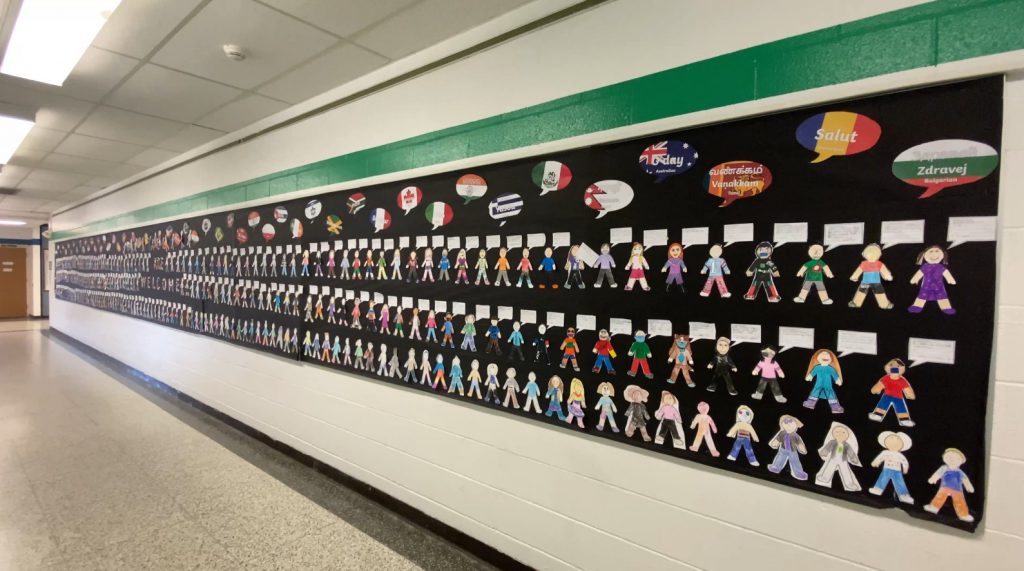 When students and staff were separated in March, the team over at LES wanted to make sure students knew they belonged, loved, and welcomed when they returned.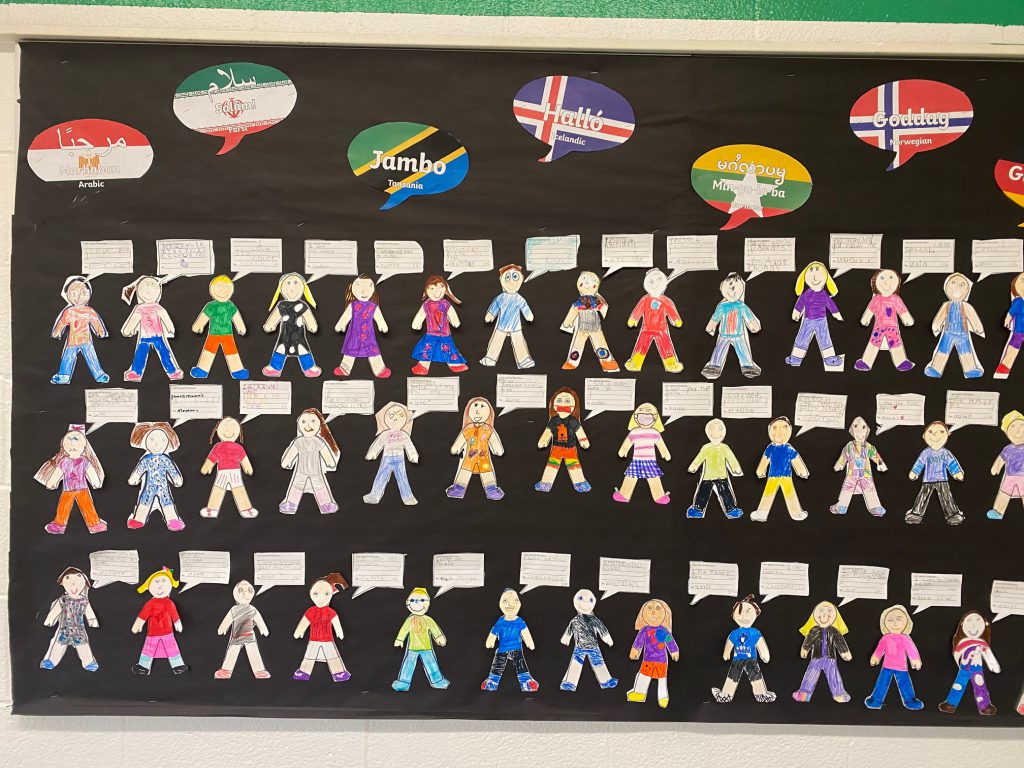 The 30′ bulletin board contains many nationalities and 4″ paper persons that all students from kindergarten to fourth grade and staff received to create a self-portrait.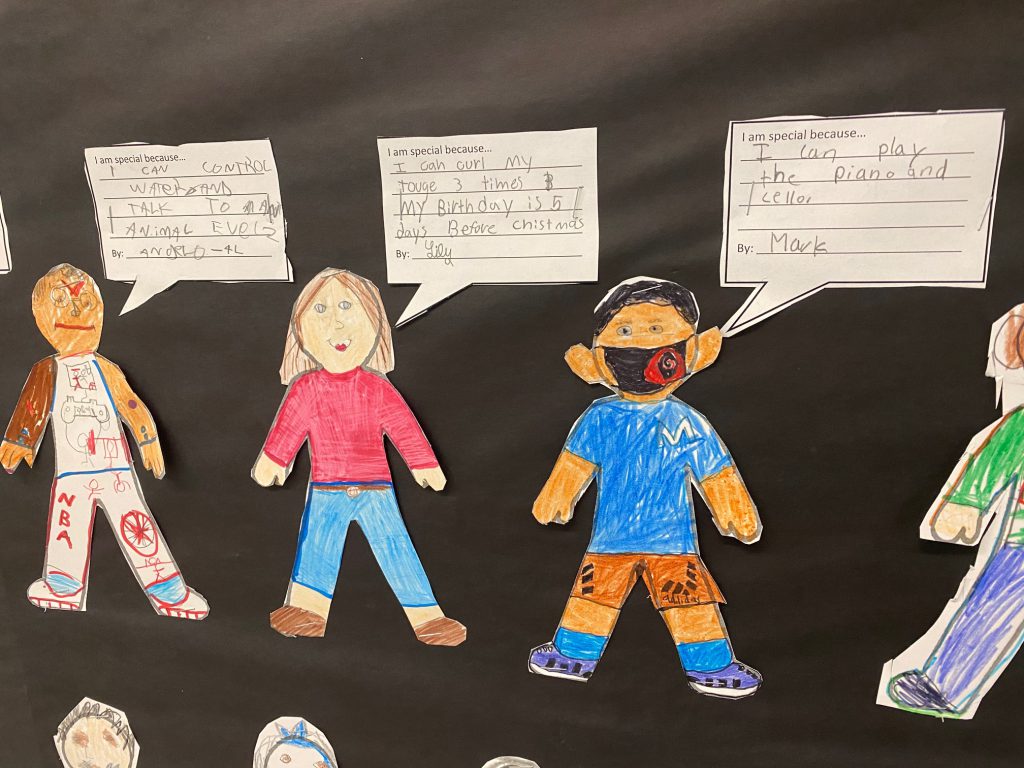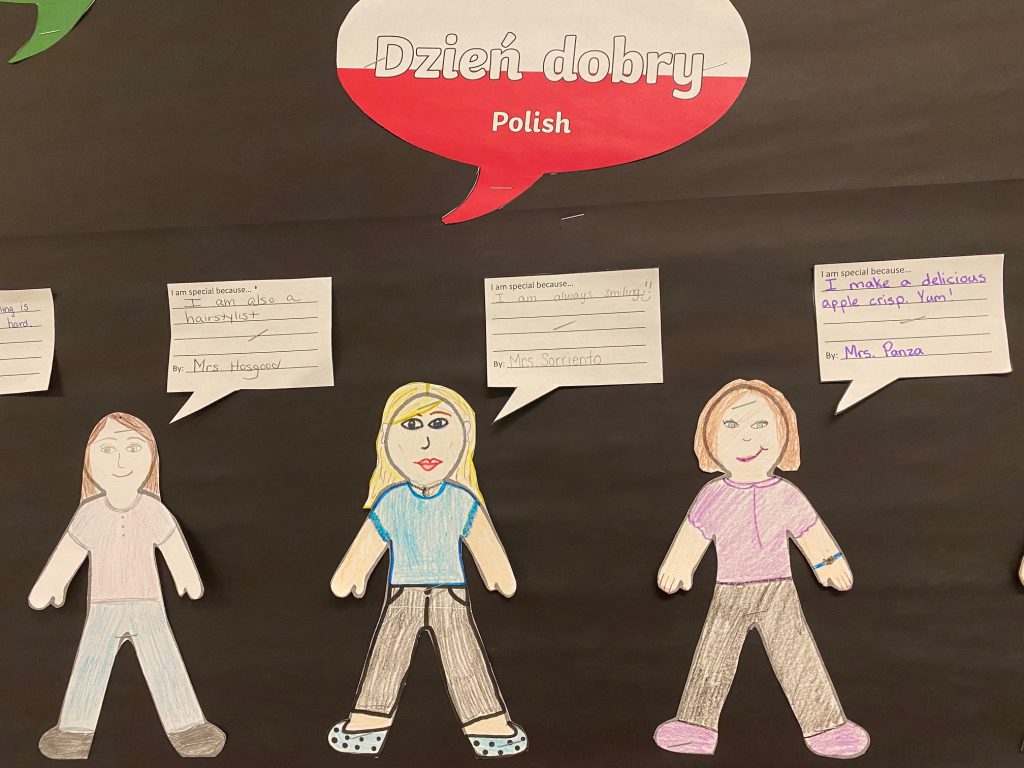 Each paper person is accompanied by a sentence about what makes them special.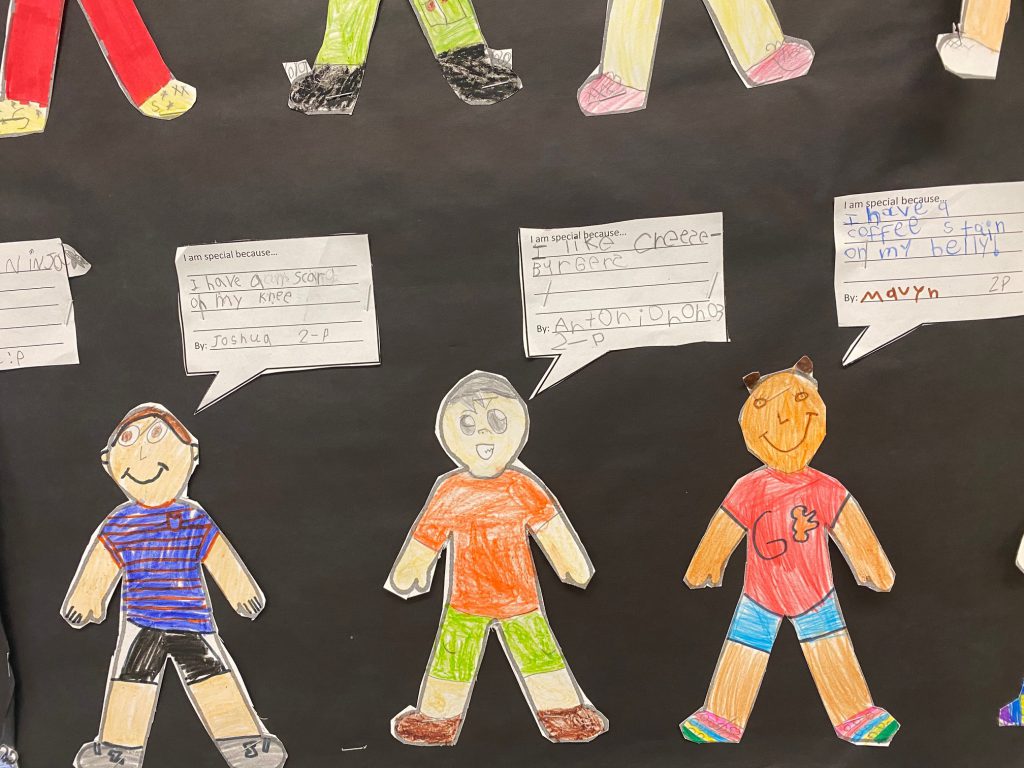 The bulletin board will be up all year as a reminder that all are welcome.