Capital project vote to be held October 7, 2021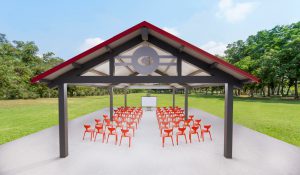 During its regular meeting on August 10, 2021, the Guilderland Central School District Board of Education unanimously voted to adopt a resolution for a proposed capital improvement project totaling $21,763,469. The project proposal will be presented to the public for a vote on Thursday, October 7, 2021.
The proposal addresses the priorities of improving learning opportunities, enhancing safety and security for students and staff, and replacing or updating aging infrastructure in the district's seven school buildings. The project focuses on three overarching areas:
Infrastructure work that was eliminated from the 2018 proposal, including upgrades or replacement of heating and ventilation systems, bathrooms, classroom cabinetry and storage, roofs, lighting, windows, flooring, lockers, security systems.
Outdoor space improvements that include upgrading or replacing playground equipment, the replacement of the high school track along with the addition of a turf field as well as the addition of outdoor classroom pavilions at each building.
Technology replacement and data security that includes improving instructional learning technology, virtualization and replacement of classroom projection systems.
 
When and where can you expect to see more information?