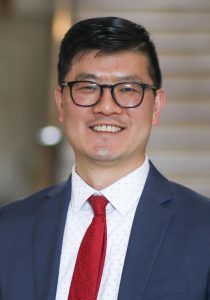 The Guilderland Central School District has hired Inho Suh as the Supervisor of Transportation, to replace Danielle Poirier. Inho was appointed by the Board of Education at the May 25 meeting and will begin his new position with the district on August 2.
Inho started his career in transportation at the North Colonie Central School District as a school bus driver and has held various positions including dispatcher, 19A Trainer and School Bus Driver Instructor. Following his time at North Colonie, Inho was Transportation Director for the Berlin Central School District and then for the Albany City School District.
Inho is a Commissioned Officer CPT/03 in the US Army Reserves, serving as a Chaplain. He is originally from Chicago, Illinois, and received a Bachelor of Arts in Psychology and Religion from the University of Iowa.
Starting August 2, Inho may be reached in his new position at 518-861-6434 or suhi@guilderlandschools.net.