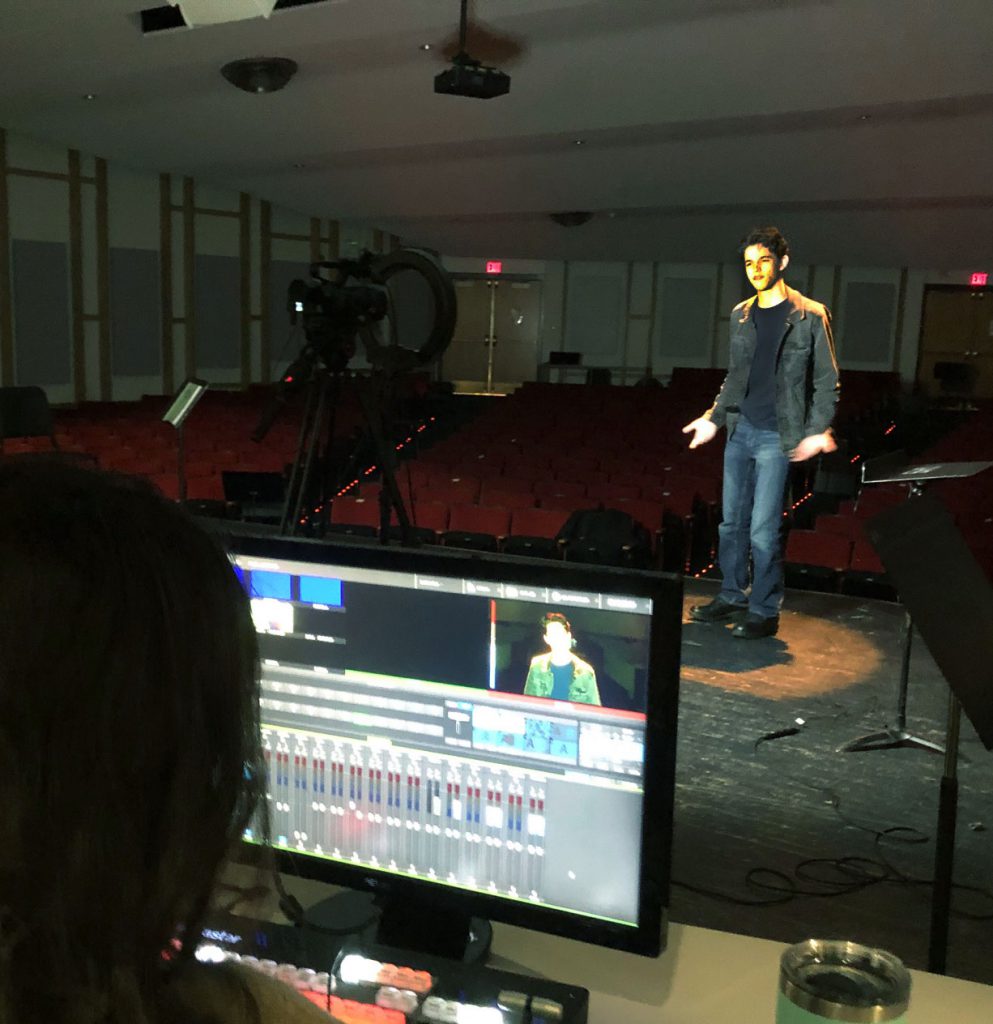 The Guilderland Players presented original work, "Alone/Together," in early November. Consisting entirely of monologues written by students at GHS, the first half of the play centers around moments of feeling alone, while the second half focuses on being together.
Student actors had their choice of pre-recording their monologue at home, pre-recording their monologue on the stage, or performing their monologue live on the stage. Each performance is a collection of these pre-recorded and live performances.
Due to restrictions on large gatherings, the play was streamed live on the GHS Media YouTube page where replays of the performances are available. 
Contributions to The Guilderland Players are always welcome. Checks can be made out to GHS and sent to Guilderland High School.