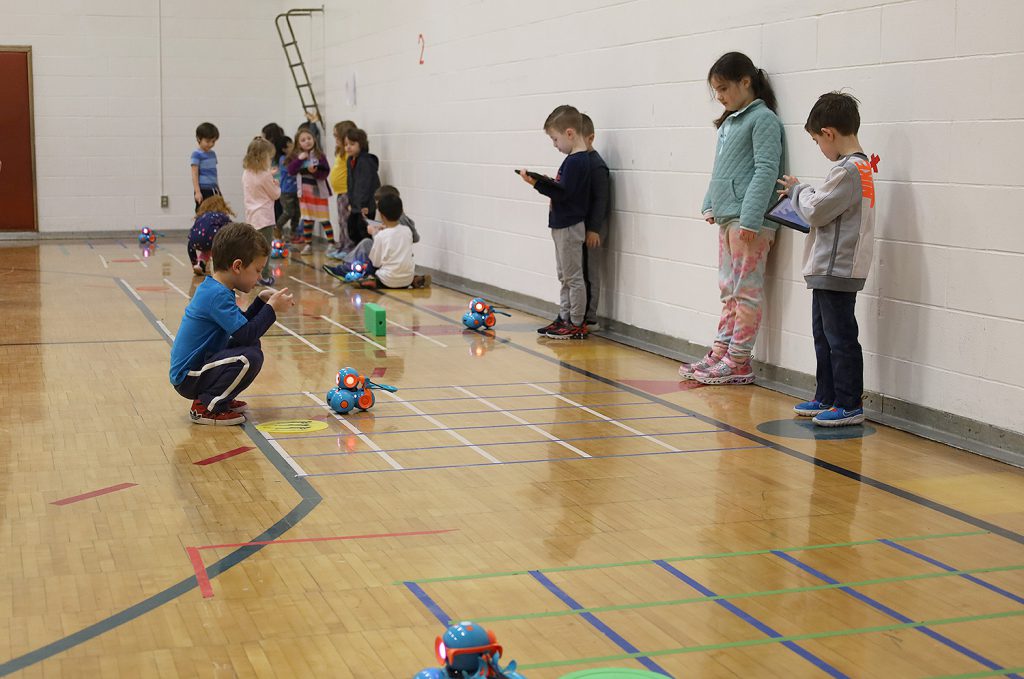 It's "full STEAM ahead" at Westmere Elementary, where students have been busy learning how to write and utilize code in different class activities. Guilderland Central School District STEAM instructor Ben Rudolph has been using fun and innovative challenges to teach STEAM concepts to students across the district. This month, Mr. Rudolph was at Westmere Elementary where K-5 students have been developing their own code to direct the movements of robots.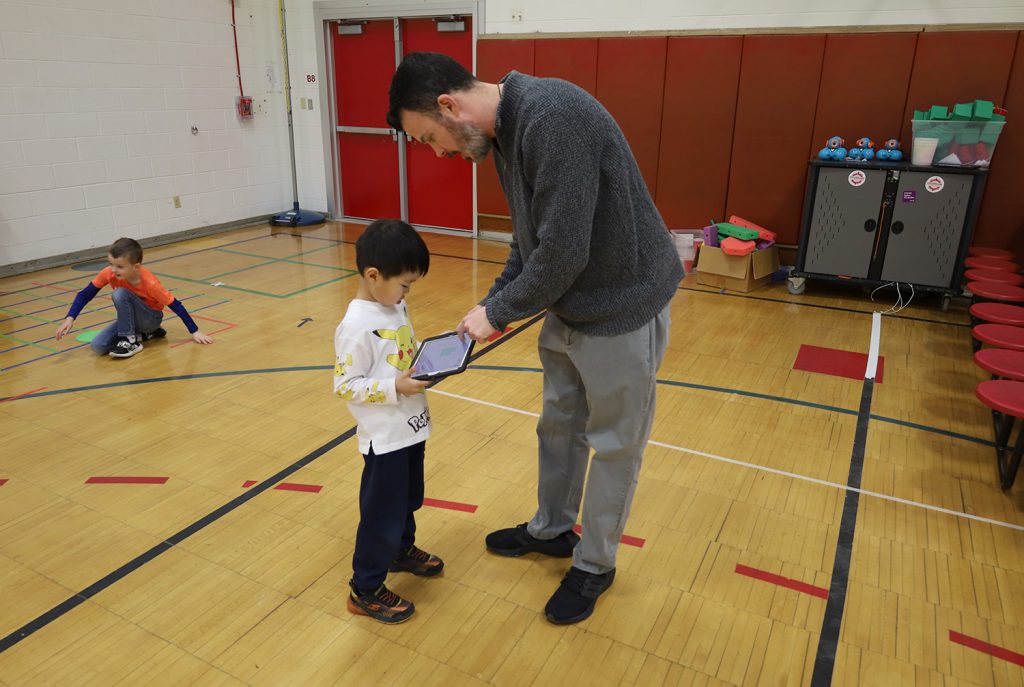 "I love teaching all students about robotics, coding, and engineering. It is amazing to see students that may struggle in math or reading be successful and confident when given the chance to work with robots or build with their hands," said Mr. Rudolph.
The day kicked off with kindergarten students, who were tasked with writing code that would move their robots to poly spots on the gym floor. After keenly listening to directions from Mr. Rudolph, the energetic students divided themselves into small groups. He then gave each group an iPad, instructing them to take turns to ensure every student had the opportunity to code and use the robots. Cheers erupted from all corners of the gym as groups successfully completed the activity. The kindergartners then faced an additional challenge: constructing code to maneuver the robots around blocks.
"The kindergarten students this year were successful in coding projects that would have normally been reserved for much older students because of their attitudes about learning," Mr. Rudolph said. "They worked together through mistakes, encouraged each other, and realized that when they didn't give up, they eventually got better and that's learning!"
Next up were fifth-grade students, who boisterously entered the gym ready to take on Mr. Rudolph's challenge for the day. The class teamed up in small groups to construct code that would move their robots around the obstacle courses located throughout the gym. But there was a twist in store; after finishing the courses, students would have to launch a ping pong ball from their robots and into clear buckets from a poly spot.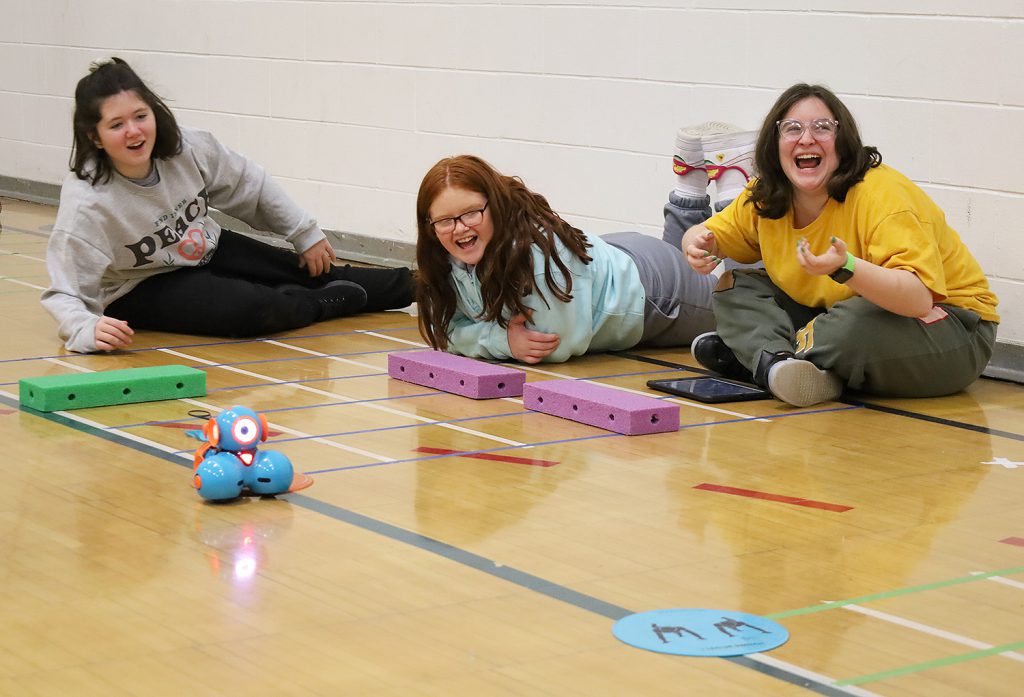 The competition was intense as the fifth-grade students battled one another to see who would complete the day's feats. While some groups were unsuccessful, they never gave up and worked together toward a common goal.
The morning concluded with third-grade students, who were given a challenge similar to the fifth-grade class. Students utilized iPads to write code that moved their robots around the outlined tape courses in the gym. However, Mr. Rudolph described the floor as "lava," which meant that if students deviated from the tape course, they would have to start the course over again. While the third graders weren't as competitive as their fifth-grade peers, they still had a great time playing against each other.
"The students have all made an amazing amount of progress this year," said Mr. Rudolph. "The challenges the students complete are all based around the idea that it is okay to try hard things because making mistakes and failing are a vital part of learning."