Below are directions on how to view final grades for the 2019-20 school year, and how to request a numeric final grade. You can also download the PDF version of this Parent Guide to Request Numeric Scores.
---
Navigate to the Parent Portal either from the Guilderland Central School District website under Quick Links or directly to the Parent Portal here.
After logging in, please select your child at the top of the landing page and navigate to the Report Card tab.
Please review the Final Course Grade column (FNL. CRS. GRD.) for courses listed with a holistic and numeric score. In the example below, this student has four of these scores; one for SUPA English Honors, AP Calculus AB, SUPA Forensics and Physical Education 11/12.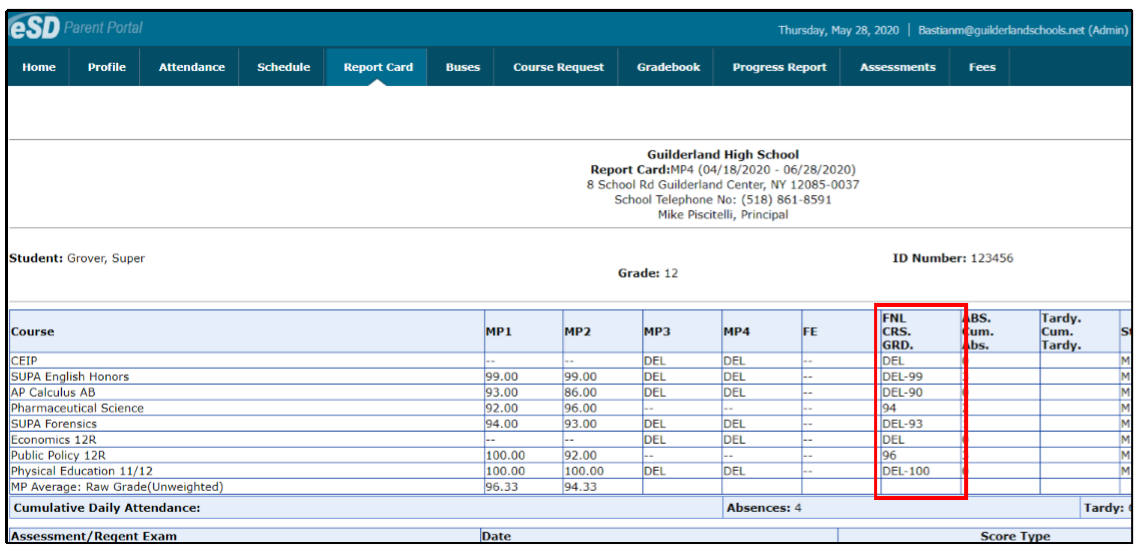 If you wish to have these scores count as numeric scores and factor into the overall GPA for your child, please continue through this guide.
If it is your wish to have these scores count as holistic scores and not factor into GPA, there is nothing more you need to do. By default, all grades will revert back to DEL/NEL after the window to request numeric scores has closed.
---
Navigate to the Profile tab at the top of the page. Under your child's picture, and click the button labeled Contact Verification.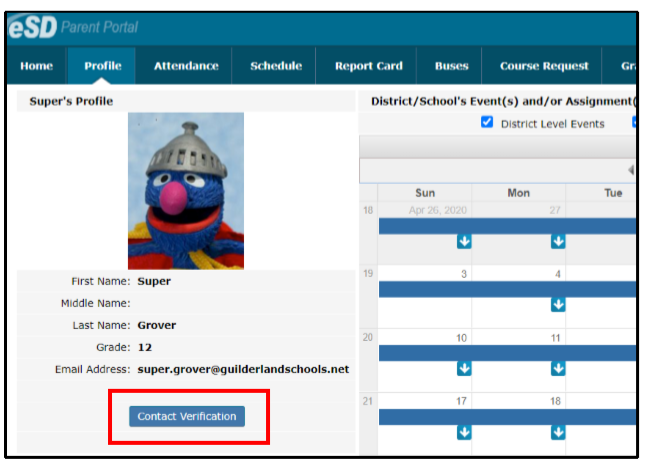 ---
Scroll to the bottom of the page. You will see an option to select a checkbox to request numeric scores. Select that and then select the verify button to save your request.