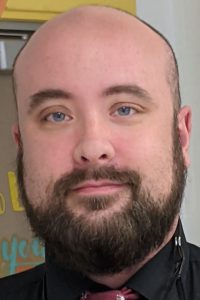 The Guilderland Central School District is pleased to name Steve Wolf as an Assistant Principal at Guilderland High School. His appointment was announced at the GCSD Board of Education meeting on July 27. 
Currently a special education teacher at Farnsworth Middle School, Wolf has spent his entire professional career at GCSD, beginning in the 2008-09 school year. In addition to teaching special education, Steve has led the Extended School Year program at Guilderland Elementary School for the past three years. Prior to that, he spent five years as a teacher for the ESY program.
While he found his role as a special education teacher tremendously rewarding, Wolf is looking forward to making an impact on a larger group of students. "I'm excited to be able to deepen the relationships I developed with students at FMS while supporting the great work that is happening at GHS." Wolf is filling an open position that was the result of the departure of Amy Hawrylchak in January 2021 and is set to begin his new role as GHS Assistant Principal on August 16.
Wolf attended the University at Albany where he earned a bachelor's degree in computer science and applied mathematics, and a dual master's degree in special education and literacy. He completed his School Building Leader and School District Leader certifications at New York Institute of Technology. A native of Latham, Wolf resides in Guilderland.