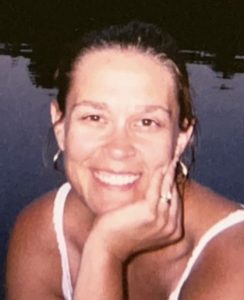 Dear GCSD Families,
It is with great sorrow that we share the news of a loss to our school community. After a long and very courageous battle with cancer, Alicia Rizzo, former Lynnwood Elementary School Principal, passed away on Monday, August 7.
Mrs. Rizzo joined the district in 2010 and served as principal of Lynnwood Elementary School until her retirement in 2021. She was an accomplished educator. Alicia Rizzo modeled what it means to be a life-long learner by continually pursuing her own professional growth and inspiring others to do the same. Her efforts were driven by a deep commitment to providing students the very best opportunities to learn and grow. Under her leadership, Lynnwood Elementary School became a Literacy Collaborative School affiliated with Lesley University. In doing so, it was the first elementary building in Guilderland to support our own literacy coaches to work directly with their colleagues to enhance their expertise in literacy instruction.
"Alicia Rizzo was a strong advocate for children and an exceptional educator," said Superintendent of Schools Dr. Marie Wiles. "She was very passionate about literacy and her impact on Lynnwood Elementary is still felt today. We are deeply saddened by her passing."
View Mrs. Rizzo's obituary, including information about calling hours, here.
Please join the Guilderland school community in keeping the Rizzo family in our thoughts during this difficult time.