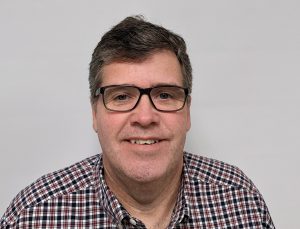 The Guilderland Central School District has hired David Howell as its first director of technology. Mr. Howell was appointed by the Board of Education at the Mar. 15 meeting and will begin his new position with the district in early April.
Mr. Howell comes to GCSD from the Rensselaer City School District where he was director of technology. Prior to that position, Mr. Howell maintained servers, storage and supercomputers for the Information Management Group at Knolls Atomic Laboratory.
At the age of 17, he enlisted in the U.S. Navy and was stationed in Groton, CT and later San Diego, CA. Serving on four submarines, Mr. Howell worked as an electronics technician, electronics technician supervisor, LAN administrator, and LAN administrator and communications supervisor. During Operation Desert Storm, Mr. Howell served onboard USS Louisville when it became the first submarine to launch Tomahawk cruise missiles in combat.
After retiring from the U.S. Navy, Mr. Howell settled in East Greenbush where he currently resides with his family. He holds a Bachelor of Arts degree in interdisciplinary studies (leadership) from Massachusetts College of Liberal Arts, which he earned as an adult learner. Mr. Howell has been an Odyssey of the Mind judge for many years, currently as a head judge in regions four and seven.
Director of technology is a newly created position in the Guilderland Central School District. In an evaluation of its technology strategy, systems and objectives, the district determined that, at a time when every aspect of operations are dependent on technology, a director of technology is essential. Leadership in this area will provide a vision for the future and is essential to highly functioning, secure and reliable technology systems.
Please join us in welcoming Mr. Howell to the Guilderland Central School District!