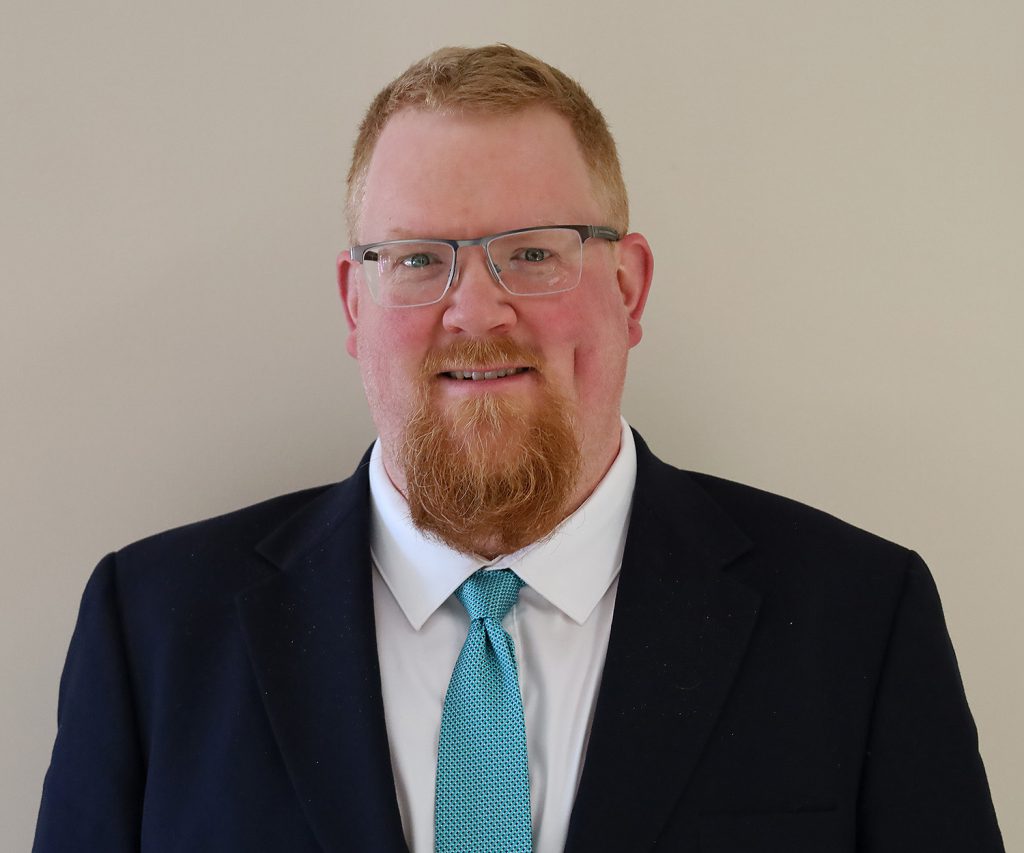 The Guilderland Central School District is excited to welcome Andrew Van Alstyne as the district's new Assistant Superintendent for Business, who officially started his job on Tuesday, Jan. 3. Dr. Van Alstyne succeeds Neil Sanders, who recently retired from the role after 19 years with GCSD.
Dr. Van Alstyne is no stranger to the education field, as he's been both a student and an instructor. He was a student at St. Lawrence University and graduated with bachelor's degrees in sociology and English. He also attended the University of Michigan, where he earned a master's degree and a PhD in sociology.
Over time, Dr. Van Alstyne decided to expand his understanding of school district finance and operations by enrolling in several educational programs. At the College of St. Rose, he earned his certification in School District Business Leadership, which led to his professional certification from NYSED. He also has a certificate in Education Finance through Georgetown University/Edunomics.
Dr. Van Alstyne's first job post-graduation was as an assistant professor of sociology at Southern Utah University. After three years, he returned to the Capital Region and joined the Association of School Business Officials of New York (ASBO NY) as the organization's Director of Education and Research.
For six years, Dr. Van Alstyne worked closely with school business officials from across New York State to enhance the association's public profile and increase its voice in state policymaking. He led ABSO NY's research and advocacy efforts, which bolstered the association's status as the chief experts on school finance-related issues for both state lawmakers and the media. In addition, Dr. Van Alstyne cultivated and established meaningful relationships with multiple stakeholders and served as the liaison between ASBO NY members and state policymakers and agencies.
During the COVID-19 pandemic, Dr. Van Alstyne was inspired to pursue a new career path by the extraordinary efforts school districts made to support their students during an unprecedented and arduous time. He was profoundly impressed by the hands-on work of school districts and the positive effects it has on both students and communities.
"Universal public education is one of our country's greatest civic goods and strategic financial planning and effective management help school districts manage scarce resources. I welcome the opportunity to apply my skill set, perspective, and knowledge to the school setting," said Dr. Van Alstyne.
When asked why he chose GCSD, Dr. Van Alstyne said it was clear from his first interaction with the interview committee that Guilderland was "a special place," where everyone is committed to doing what is best for the students. He believes the district goes above and beyond to make sure everyone feels welcomed and supported, especially those new to GCSD. In Dr. Van Alstyne's case, the district adequately prepared for the change in leadership by having him work with the GCSD leadership team and Mr. Sanders (the outgoing Asst. Superintendent for Business) for two months to ensure a smooth transition.
"We are pleased to welcome Dr. Van Alstyne to the district and look forward to working with him. While he has substantial shoes to fill after Mr. Sanders' retirement, I believe that the district is very fortunate to have found someone with Dr. Van Alstyne's knowledge and background. He is most certainly a valuable addition to the district leadership team."
A native of the Capital Region, Dr. Van Alstyne grew up in Schenectady and Burnt Hills. He currently lives in Niskayuna with his wife Liz, their three daughters and two dogs. In his spare time, he enjoys spending time with his family, in addition to cooking, baking bread, reading and having "an encyclopedic knowledge of Simpsons quotes and references." Dr. Van Alstyne is also a huge sports fan, especially of Michigan athletics. He also follows several professional New York teams, including the New York Mets and Liberty.
While Dr. Van Alstyne is only a few days into his new role, he's excited about his future.
"I am honored and humbled at the opportunity to join the Guilderland Central School District," he said. "I believe public education is one of our greatest assets. I will devote myself to achieving equity and excellence for current and future Guilderland students, while also serving as a safeguard for the community's resources."